West Slope Terrace Location
West Slope Terrace is located just off of Canyon Road on Canyon Lane near the US 26 and 217 freeways. Downtown Portland and Beaverton are both only minutes away. There are many places to go, attractions and more in the surrounding neighborhoods. See the Neighborhood page for more information.
Embedded below is a live usable Google map. You can zoom in and out along with view in Google earth or use the directions functionality.
If the above map is not working please Contact us
When headed to the West Slope Terrace aparment complex, head up Canyon Lane from Canyond Road. You will first pass Canyon Lane Apartments and then see the sign below. Skip the first driveway as it is an exit only path.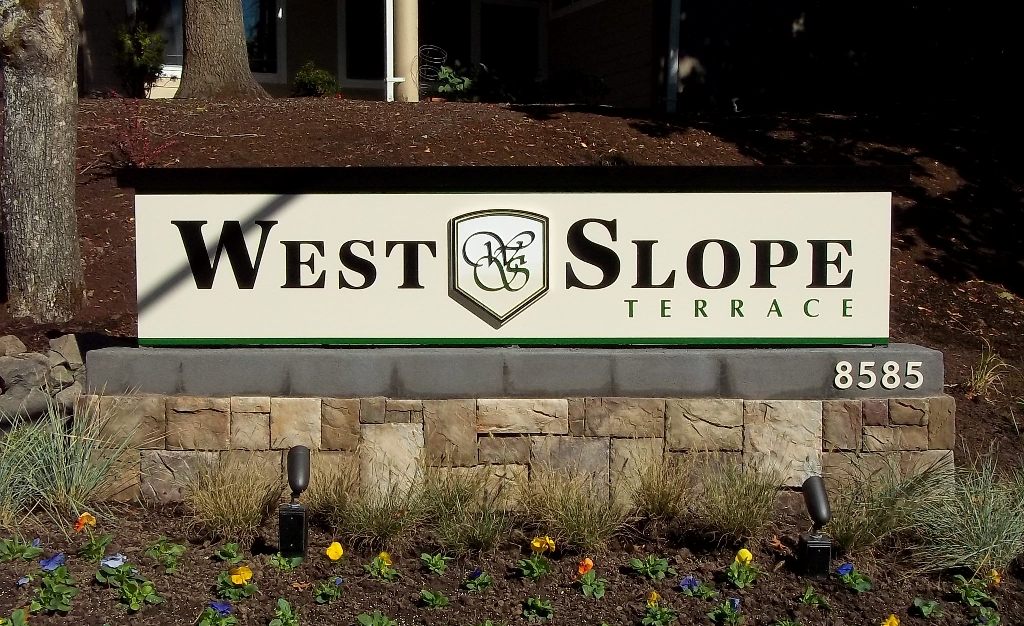 You can turn into the driveway at this sign as it is both an in and out path. However if you are headed to the leasing office, it is best to go to the final (steep) driveway, which is an entry only. This path will take you the closest to the leasing office and to the reserved parking in front.